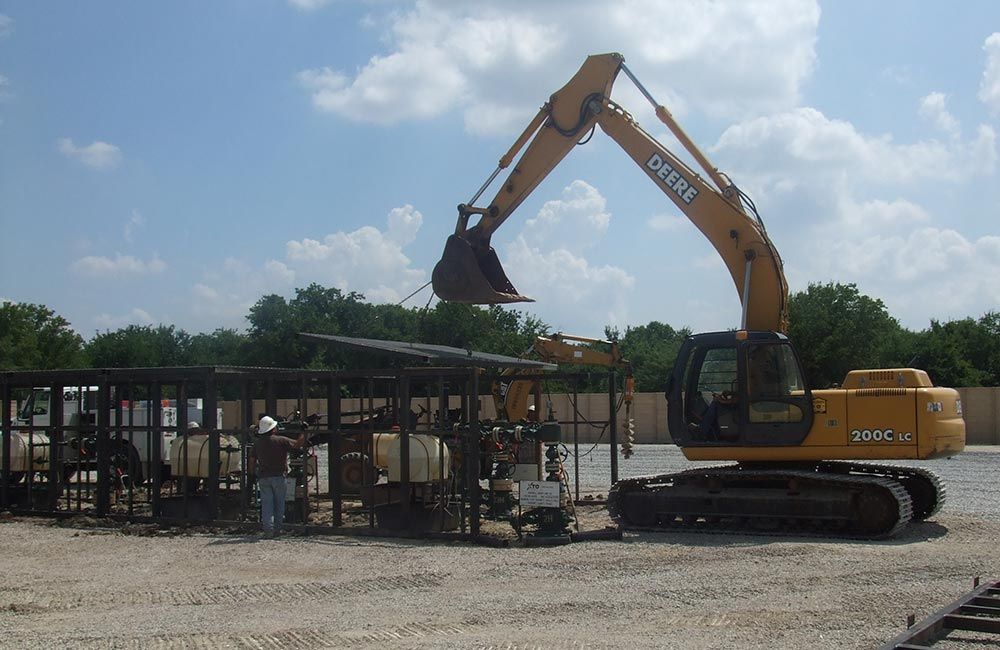 Frontier Steel Products protective wellhead enclosure is the perfect solution for multi-well pad sites.
The primary function of our patented, modular protective wellhead enclosure is to enable a wellhead to operate in a safe, protected manner while being readily accessible for workover purposes, inspections, routine maintenance, and the like.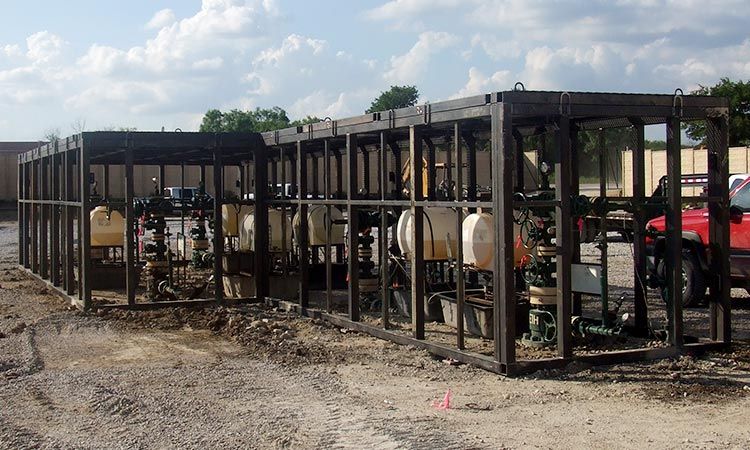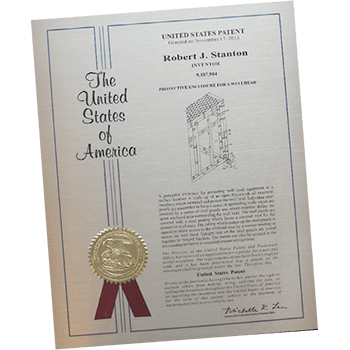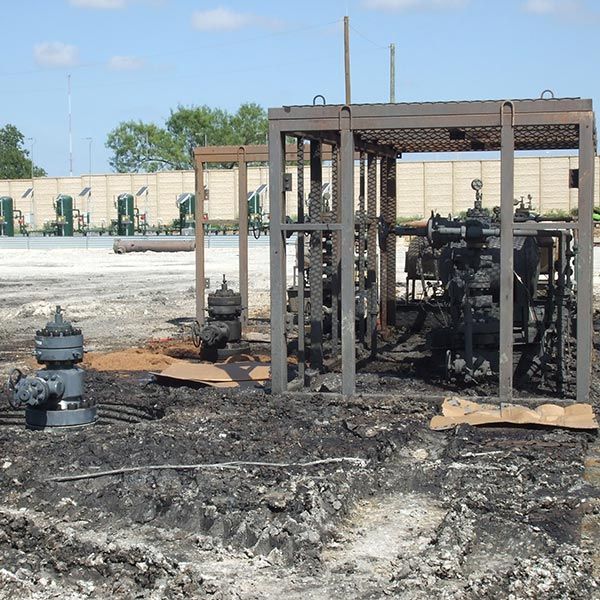 Wellhead Protection
The wellhead enclosure is made up of an open framework of structural members which surround and protect the wellhead. Our wellhead enclosures help protect against accidents and damage that occur due to increased traffic where multiple wells are drilled in close proximity.

Access
Individual steel panels are assembled to form a series of upstanding walls which are covered by a series of roof panels, and together define the quasi-enclosed area surrounding the wellhead. The tubing which makes up the steel panels is spaced to allow access to the enclosed area by a worker needing to access the wellhead. The panels can also be secured to the surrounding terrain by a cemented retainer arrangement.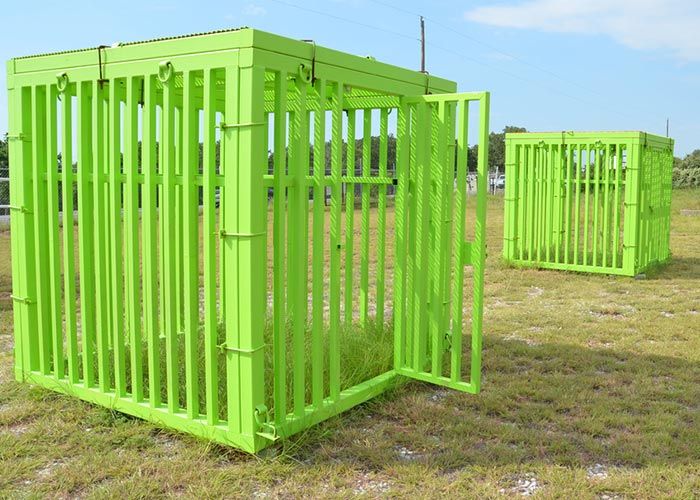 Protect Against Vandalism
For locations where security against vandalism is necessary, the steel tubing of the walls is set closer together so that a human can't fit through. The entry door can be padlocked.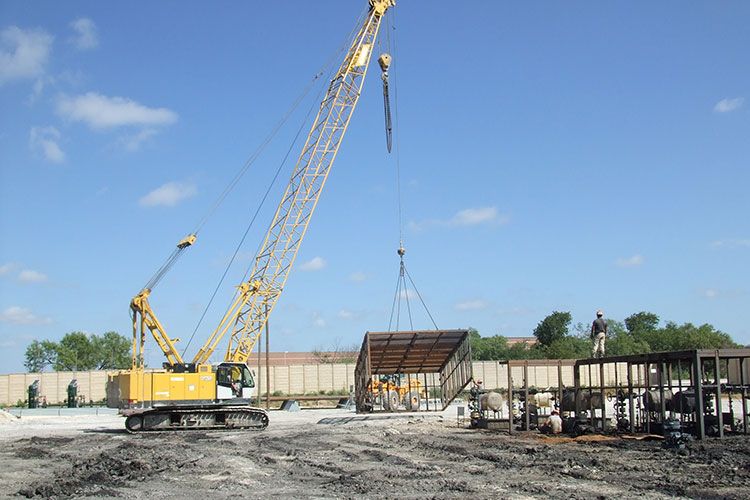 Modular Benefits
The upright legs of the steel panels are joined together by hinged brackets which facilitate the job of assembling and disassembling the enclosure. Ease of disassembly allows for transportation and use at multiple locations. Steel storage racks are available.
Heights are adjustable to fit beneath drilling rigs, or raised to fit over wellheads of different heights.
The roof panels are covered with steel grating which forms a covered roof for the protective enclosure.
Wellhead enclosures are made to order and are available with any number of custom options to best suit your needs.