Frontier Steel Products cattle guards are made with 2 7/8" heavy-wall tubing that is spaced 4" apart on a 6" I-beam frame. This one-piece unit is strong enough to support the heaviest vehicle traffic.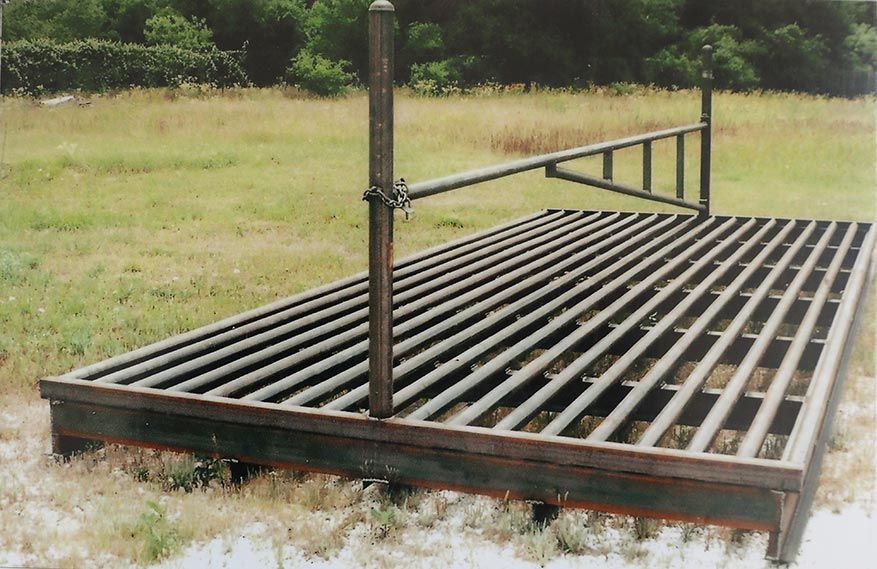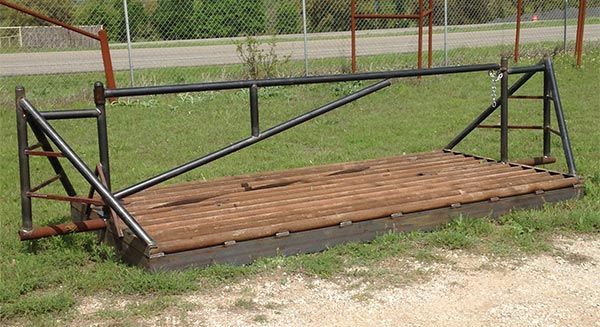 Features
Strong, durable welded hinges provide years of trouble-free use.
Spacers are welded in place between every pipe for added strength and to prevent weld brakes.
Side plates prevent under-washing.
All pipe ends are covered with 2" x 3" angle steel which not only connects each joint; it also prevents wasp and similar insects from building nests inside the pipe.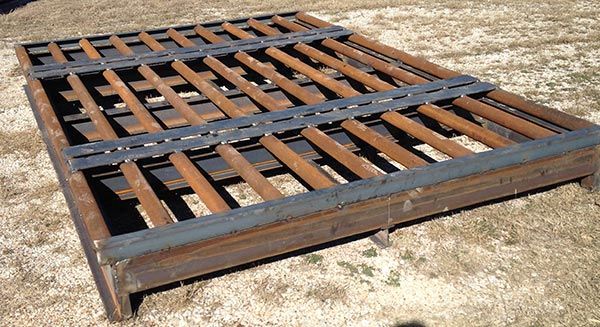 Options
Your choice of standard or customized.
Any shape
Any size
With or without gates