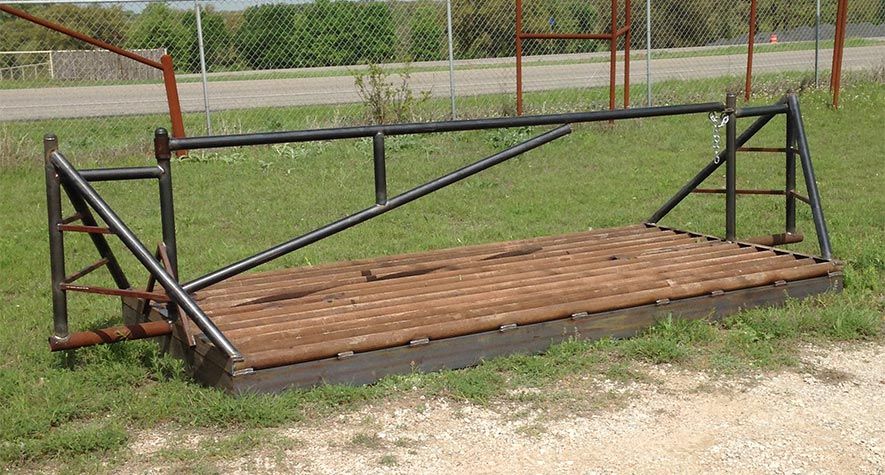 Options
Your choice of standard or custom. Any size. Any shape. With or without gates.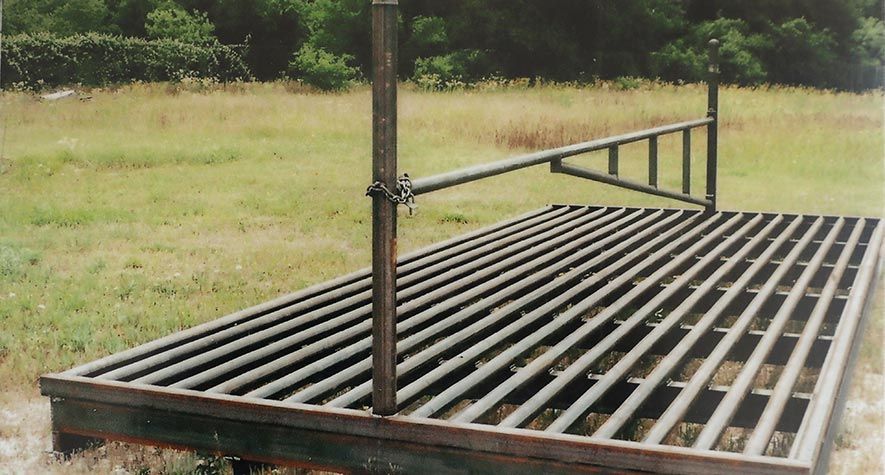 Optional Gates
Gates, such as this swing gate, are an available option with our cattle guards.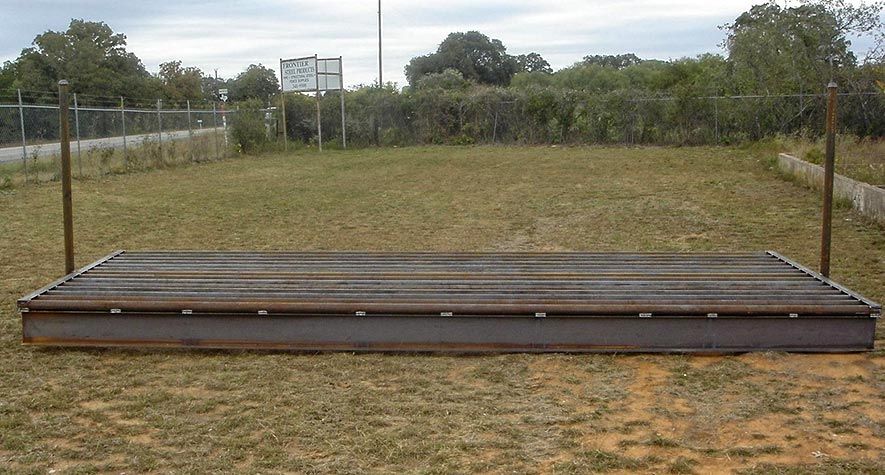 Optional Fence Braces
Adding fence braces on either end of the cattle guard makes installation even easier.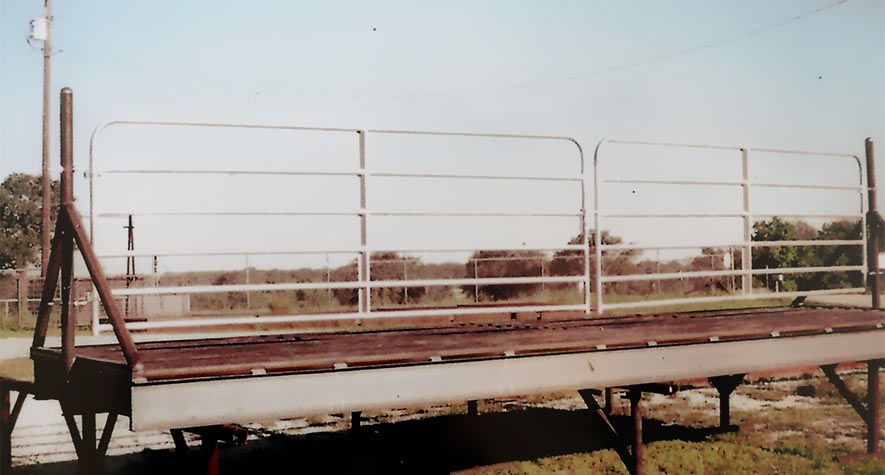 Custom Gates
Want a custom gate for your cattle guard? Not a problem. Custom steel gates are one of our many specialties.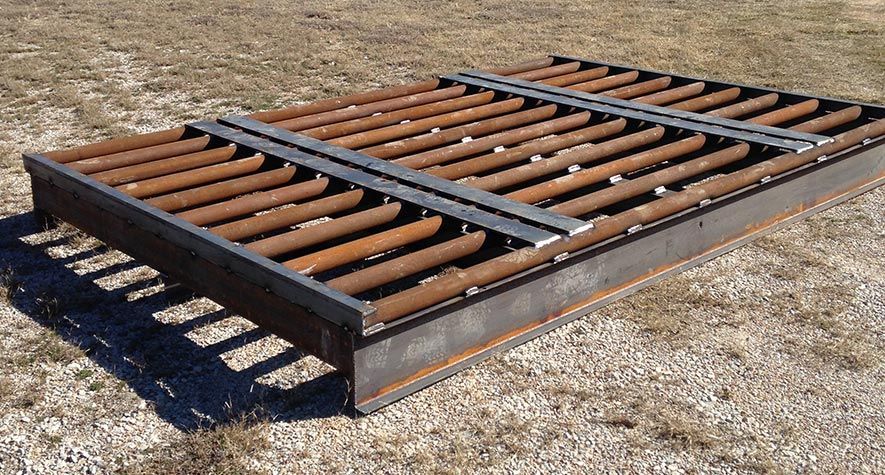 Custom Smooth Drive Path
If your not a fan of the rumble when crossing a cattle guard, we can make a smooth path for a quieter ride.
+Previous
+Next
Frontier Steel Products cattle guards are made with 2 7/8" heavy-wall tubing that is spaced 4" apart on a 6" I-beam frame. This one-piece unit is strong enough to support the heaviest vehicle traffic.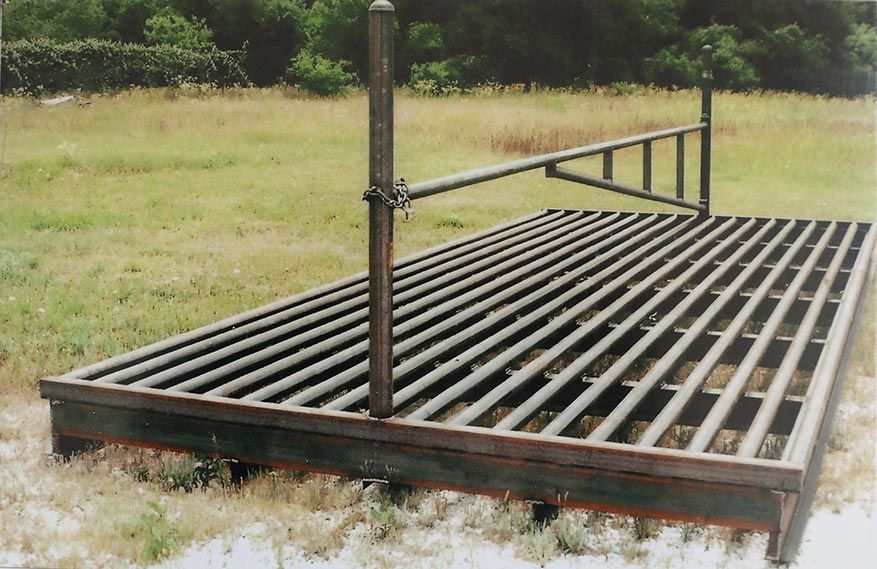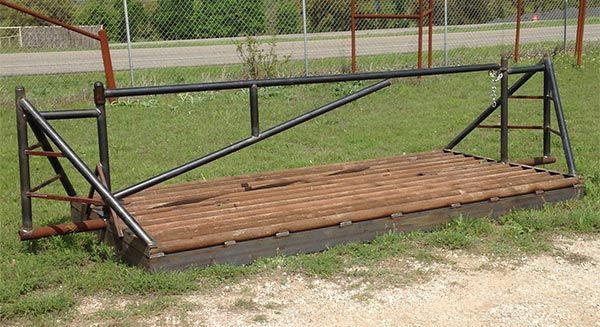 Features
Strong, durable welded hinges provide years of trouble-free use.
Spacers are welded in place between every pipe for added strength and to prevent weld brakes.
Side plates prevent under-washing.
All pipe ends are covered with 2" x 3" angle steel which not only connects each joint; it also prevents wasp and similar insects from building nests inside the pipe.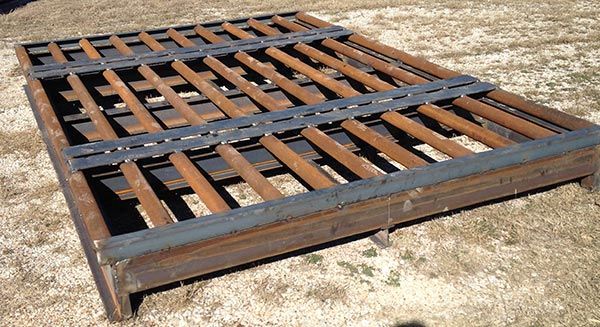 Options
Your choice of standard or customized.
Any shape
Any size
With or without gates