residential a/c enclosure
Frontier Steel Products patented air conditioner enclosure is designed as a deterrent to vandalism and thieves targeting outdoor A/C compressor units and copper. Our protective air conditioner enclosure is made up of an open framework of steel structural members that surround and protect the unit.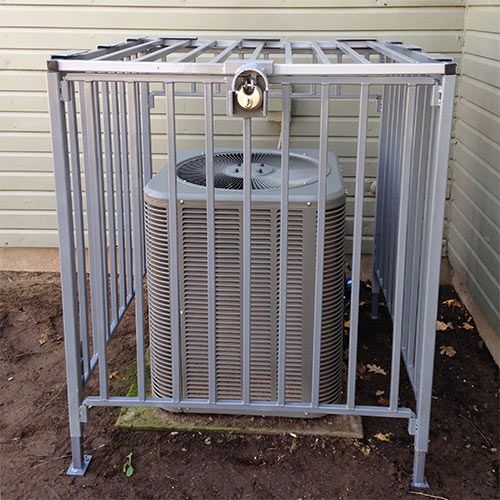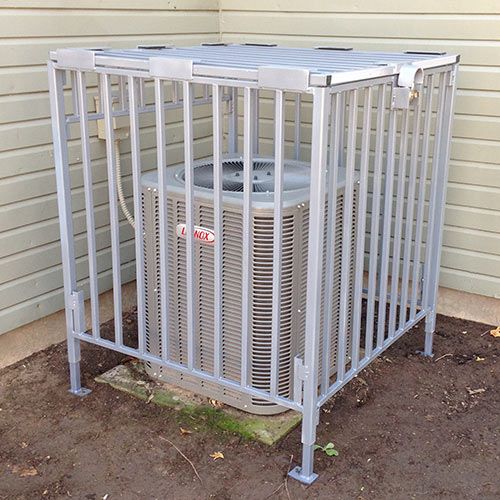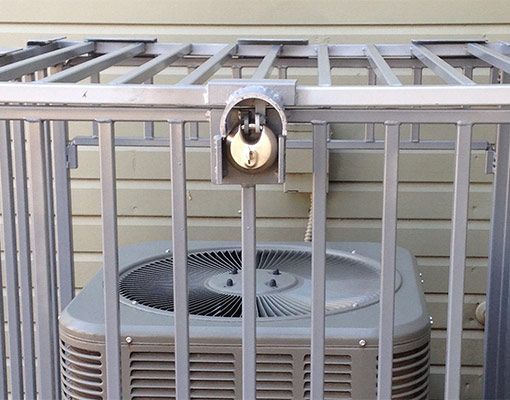 Why?
Outdoor air conditioning units are susceptible to theft because they contain valuable copper and R22 freon.

On January 1, 2020, R22 refrigerant (R22 freon) becomes illegal for import into, or manufactured in, the United States. Thieves will be looking to extract the R22 freon from accessible units so that they can sell it, or use it themselves.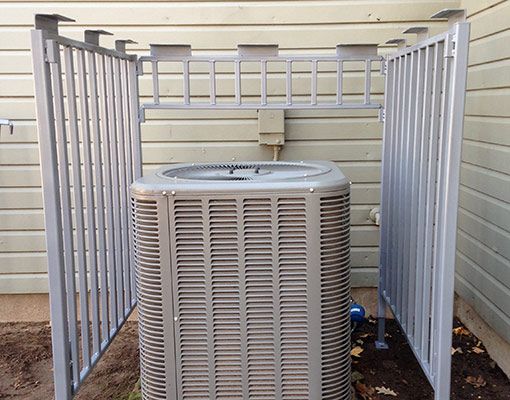 Installation
Enclosure installation and access to the air conditioner is quick and easy due to our design that features the absence of bolts and nuts or pins.

Four legs are adjustable for leveling. The legs can be attached to a concrete pad or anchored in the ground with concrete.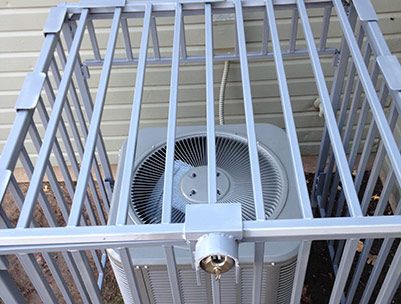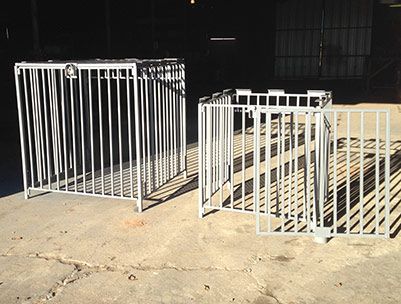 SPECIFICATION
The air conditioner enclosure is constructed using 14-gauge square steel tubing. All four side panels connect, with the top panel securing and locking all other panels together using a Master Lock M40XKAD disc lock.
Standard Sizes: 3' x 3' x 3' and 4' x 4' x 4'
Custom Sizes: Larger models are available as needed.
Paint Color: All metal is painted with rust-resistant primer and painted grey. Other colors are available upon request.
SHIPPING
Shipping these enclosures is made easy due to their stackable panels which make for small shipping dimensions.