Our heavy duty cattle guards are constructed with 10" I-beams and 6" I-beam cross supports spaced 3' to 4' apart, and are topped with 2 7/8" diameter pipe. The 10" I-beams that run across the front and back, gives you something to push the gravel for the road against.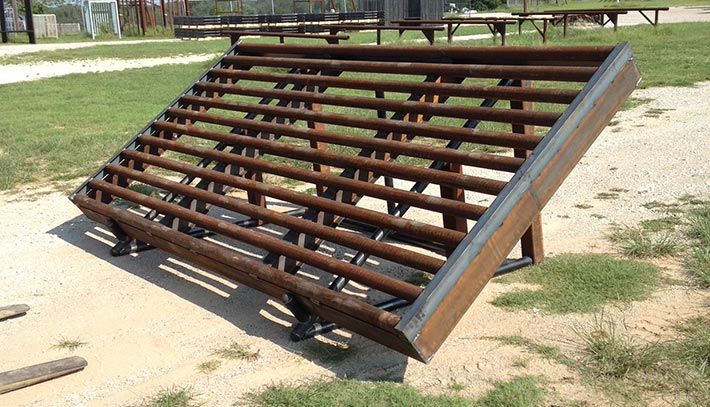 Sizes
24' long x 8' wide - normally
Can make any width
Can make any custom size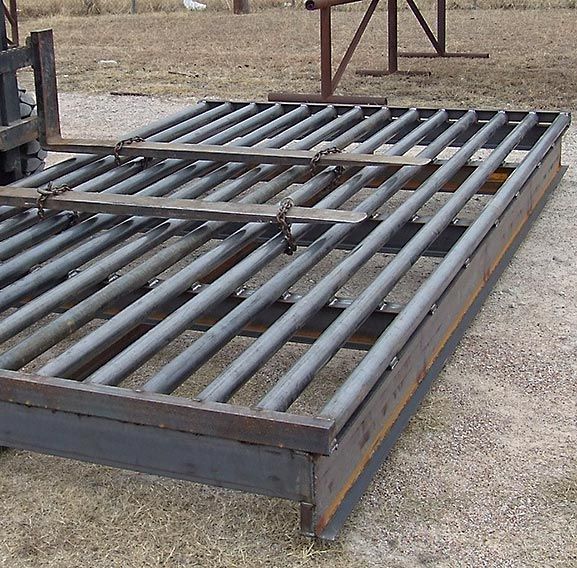 Features
Stabilizers are welded to each pipe at every cross member section to prevent weld breaks under the twisting motion caused by heavy vehicles.
A 4" channel piece is welded under each cross member for added support to assure beam welds will stay intact under extreme loads.
Steel angle strips cover all pipe ends to prevent water, waste, and varmints from entering and causing corrosive damage.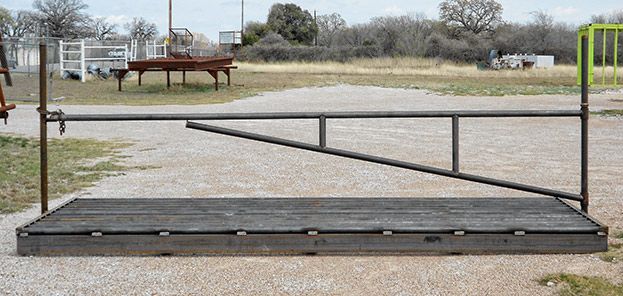 End Posts Available
End posts may be ordered to accommodate:
- fence connection -
- double tube gates -
- single swing gates -

Each end post has a base channel stabilizer support running from the end beam to the first cross member to prevent the post from swaying under stress.