Frontier's dirt shakers are constructed in five sections for a total size of 50' long x 12' wide. The support cross beams are 12" for added strength. The pipes are 8" apart on centers, and 2 7/8" in diameter.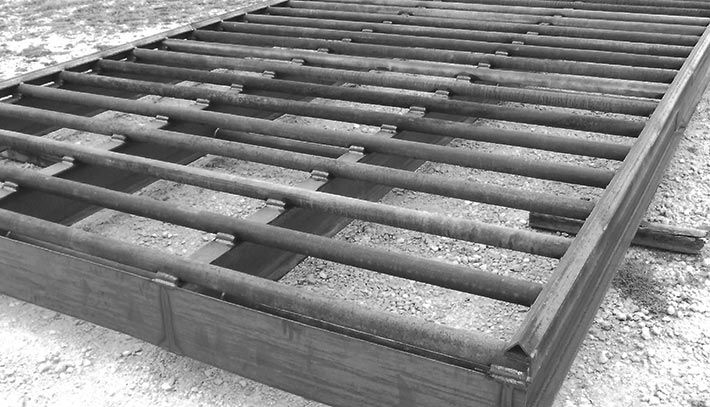 Our shakers meet State of Texas requirements.
Details
Dirt shakers are used on lease roads that go into county, state, federal roads. The purpose of the dirt shaker is to knock the dirt and mud off the trucks before they enter the main highways.
50' long
12' wide
2 7/8" pipe spaced 8" apart on centers
Support cross beams every 12"
Features

Stabilizers are welded to each pipe at every crossmember section to prevent weld breaks under the twisting motion caused by heavy vehicles.
A 4" channel piece is welded under each crossmember for added support to assure beam welds will stay intact under extreme loads.
Steel angle strips cover all pipe ends to prevent water, waste and varmits from entering and causing corrosive damage.