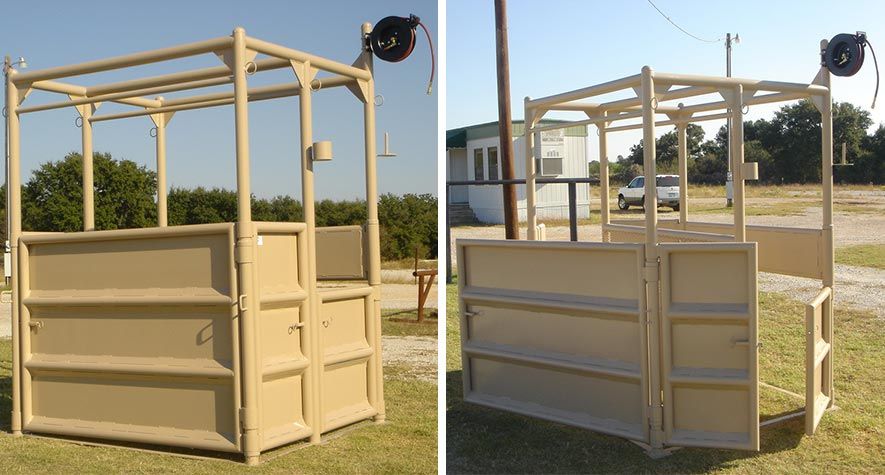 Mare-Colt Horse Stock
We consulted with several veterinarians when designing the mare-colt horse stock.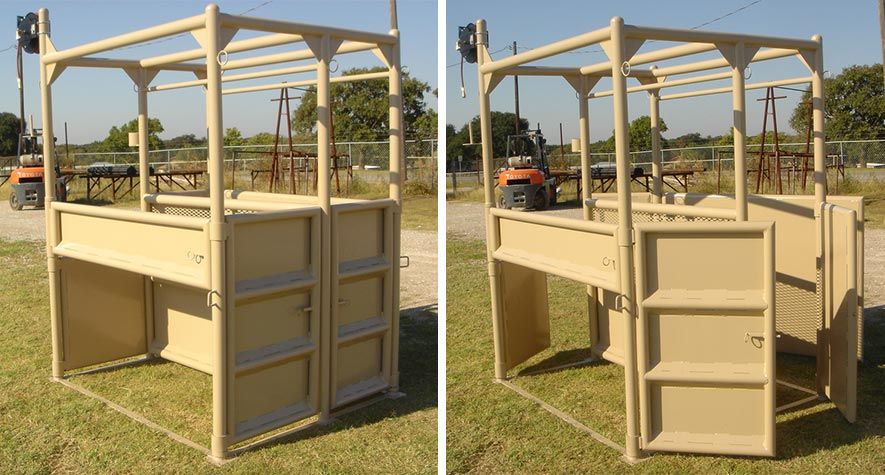 Safe For All
The mare-colt horse stock is designed to be safe for all: the vet, the mare and her colt.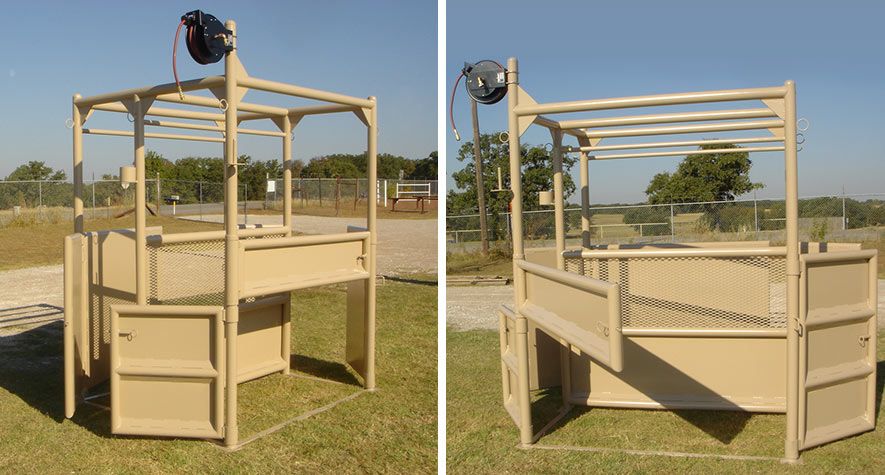 Close & Calm
The stock is designed to keep the mare close and calm while the vet is working on the colt.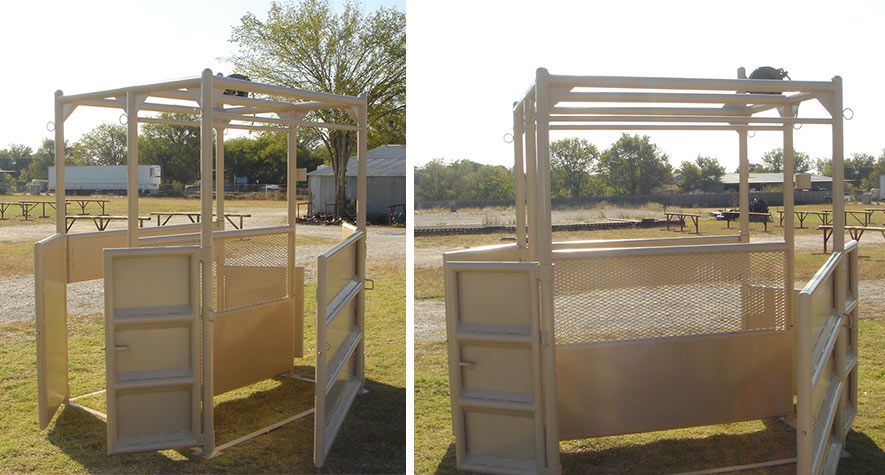 All Doors Open
All doors swing open, so they may be opened quickly if necessary.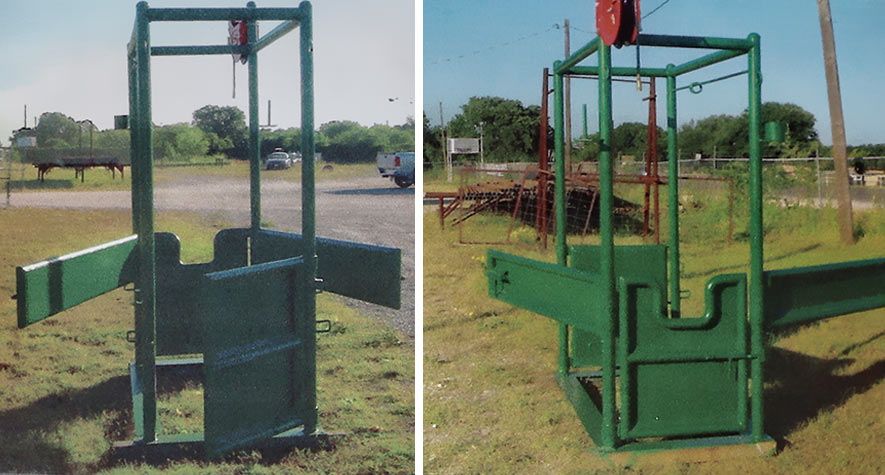 Single Horse Stocks
Back and front view of our single horse stock. All door panels open for easy access.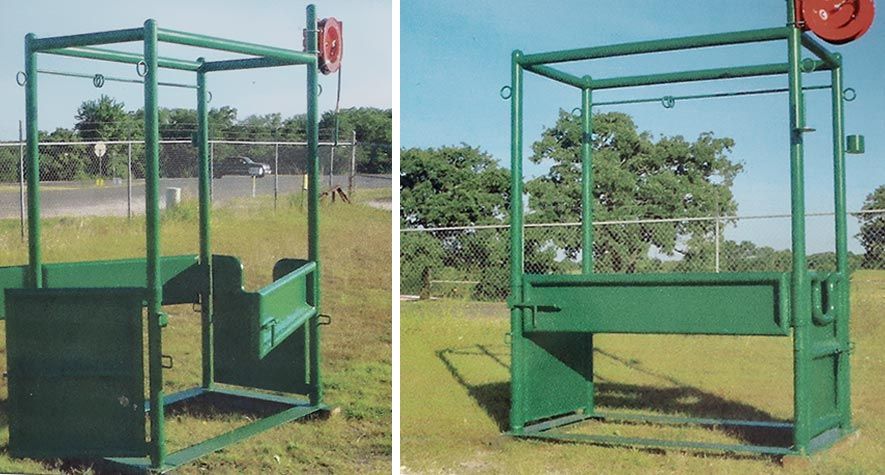 Single Horse Stocks
Side views of single panel horse stock. All panels, open for easy access.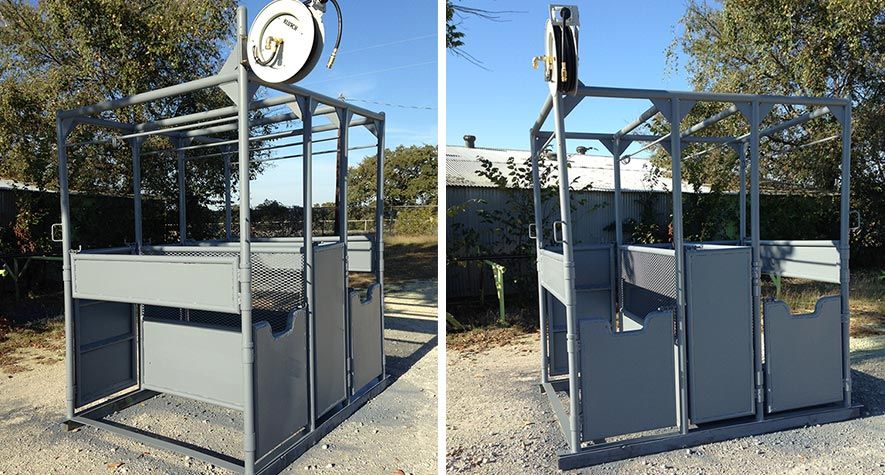 Custom Horse Stocks
We enjoy building custom horse stocks for our clients. Tell us what you have in mind. We'll design and build it for you.
+Previous
+Next
Horse Stocks
All three horse stocks shown are of our design. All have a head tie cable on a metal spool with crank, and have easy to open doors and panels, for smooth operation. Most any paint color is available.

The single-horse stock (pictured in green), and the mare-and-colt horse stock (pictured in tan) are the stocks that we routinely offer.

We consulted with several veterinarians when designing the mare-and-colt horse stock (a double horse stock). We wanted the stock to work well and be safe for all: the vet, the mare, and her colt. The stock is designed to keep the mare close and calm while the vet is working on the colt. All of the doors swing open, allowing them to be opened quickly if necessary.

We can also build any custom horse stock you need. The triple horse stock (pictured in gray) is one that we custom designed and built for a client.

Call us to learn more: 817-341-9500