We have designed a piece of equipment that allows an ATV, UTV or similar vehicle access to an area previously off-limits due to a fence, creek, gully, or other obstacles. We call it the "Field Hopper." It is made up of an open framework of steel structural members which support a raised pathway.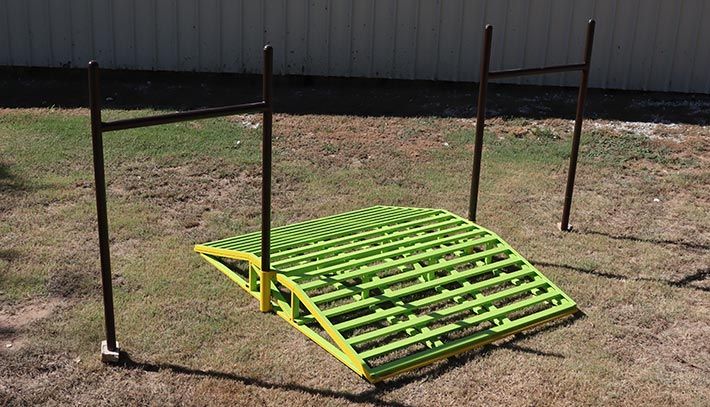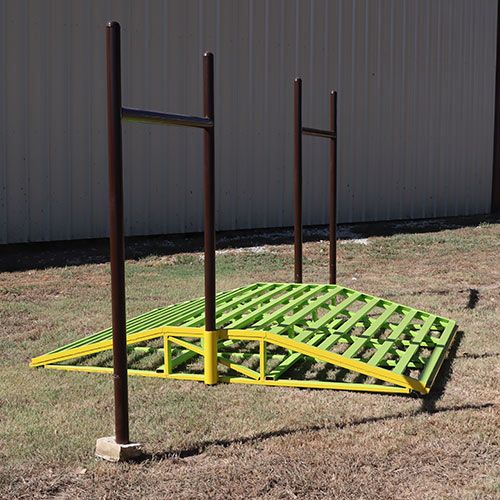 Design
Frontier Steel Products UTV/ATV bridge uses the same time proven engineering design as developed by civil engineers to build railway bridges many years ago.
Installation
The Field Hopper crossover installation is a matter of determining the most advantageous flat surface location and setting the welded steel Field Hopper in place.
Specification
The structure is constructed using heavy gauge rectangular tubing which provides strength while reducing excessive weight.

The top riding surface is composed of 1" x 2" rectangular steel tubing spaced 3.5" apart, allowing a smooth, flat surface when crossing while providing a livestock barrier for cattle. To also discourage cattle, the structure gradually rises one foot to a level area before gently declining to the ground. There are four supporting structures under this surface. A complete border of angle iron ties each piece of tubing together.

Steel pockets are welded on each side which can accommodate a fence post or H-brace allowing permanent connection of a fence.
Call us to learn more:
817-341-9500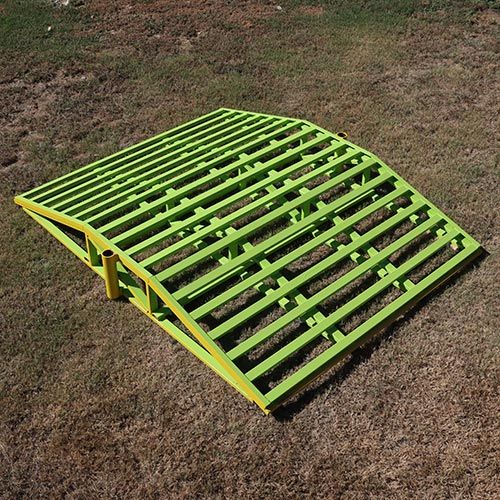 All metal is painted with rust-resistant primer, green finish coat, and for safety purposes yellow on the sides. Reflective tape has also been applied for night sight from a vehicle with headlights.
Size: 6' wide x 8' or 16' long

Larger Field Hoppers are available by special order